Annoucement about imitation products
Thank you for your generous patronage and support.
We have currently grasped that several imitation products of "p+g design" are sold at both domestic and foreign market.
The quality of imitation product is not meet our quality standard. We have confirmed the problems in use, like "broken of the knob after few times use only" "easy to tear" "coins come out from large gap".

Brand logo
Our products feature the p+g design logo.
Beauty of finishing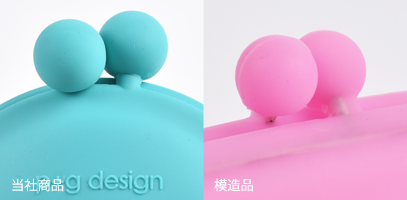 Imitation product's trimming is not enough & the metal fittings see through.
Gap of open-close part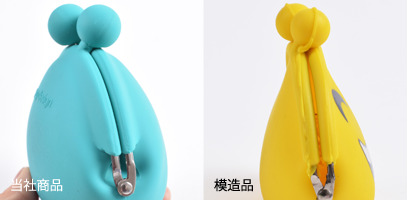 Imitation products can't close tightly and there is big gap.
POP!
Our products will sound "POP!" when you close